We've arrived!
With the final lesson under my belt, I've finally made it to my 30th day. The course has been a blessing. This blog has too. There isn't anything bad I can say about the course. Here's what I took away from Gina Horkey's 30 Days or Less to Freelance Writing Success.
Set SMART Goals
In the beginning, I told you that S. M. A. R. T. is an acronym describing the types of goals we should set for ourselves. In short it encourages you to set goals that are:
Specific – What does success look like for you?
Measurable – How long should it take to get there?
Achievable – Is this within your abilities to do?
Results-Oriented – What is it that you want?
Time-Sensitive – Give it an expiration date.
Goal Monitoring
Setup a Goal Tending Spreadsheet
Use either Google Docs or Excel to create and log your goals. Sort them by date and whether they are financial or otherwise. Sorting them by date keeps you accountable, as does adding a notes section to each one.
As time progresses, you can evaluate each one to determine if you're working toward it or if it has fallen by the wayside. I recommend checking it at least weekly to make sure you're tending to each goal and moving forward.
Financial Goal Monitoring
Setting actionable financial goals is the first step. Outlining them and assigning them due dates is the second. But once you've done that, remember to set up financial tools to keep you accountable. Due dates are the first step in accountability, but what can you do in addition to that?
Set up a savings account specifically earmarked to received $5 per week from your income. This is a promise you're making to yourself. This amount isn't written in stone, but it is a minimum to shoot for. Each week, add this amount on a day that is most convenient for you. Add more on weeks you can to watch your nest egg grow even faster.
Overcome Obstacles
Bootstrap Your Business
Never believe someone who tells you that it, "Takes money to make money." It does not! I started this journey with $64 and have already turned a profit. I'll talk more about that tomorrow when I post my income statement.
I'm bootstrapping every aspect of my online business. I'll buy things when I can afford to. But these purchases won't just be purchases for the sake of spending money on things I want to have. I'll invest in tools to move my business further, faster.
Set Aside Tax Money
So far, I've put away 20% of what I've made for this year's taxes. I've spoken with an accountant who has said that I won't need to worry about much this year unless I make more than $600. I hope to, so that's why I'm putting it away.
Open a Savings Account for Your Business
Consider opening up a separate, savings account for your business. There's nothing wrong with having more than one. In fact, you should. I have a total of three, one for family, the second for the business, and the third for financial goal planning.
Helpful Tools
This course. I can't tell you how much of a difference this course has made in my life. There simply aren't enough words. Don't believe me? Go find out for yourself. Buy it. Then, come back and tell me about your experiences.
2. In the beginning, you'll need a refresher in simple things. Eventually, you'll outgrow them. My favorite example is: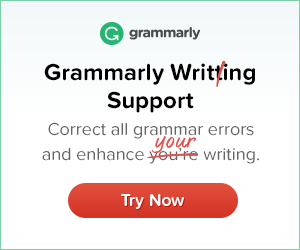 I haven't yet purchased a subscription but plan to eventually. So far, I'm very happy with the free version.
3. Another tool I've found helpful is this Title Case Universal Converter. The neat thing about this tool is that it'll convert any text into title case text by capitalizing important words in the title.
4. The last one I'll talk about here is htmlsig's Email HTML Signature GeneratorEmail HTML Signature Generator. It's the neatest thing ever invented for your email.
You simply fill in the lines, copy the finished product, and paste it into your email service's signature space. Perfect! The finished product looks like this.
In Conclusion: Did I find success?
Yes! The answer is simple. Of course, I did. I was pitching by my eleventh day, and booked my first paying job that night! Since then, I've taken on both paying and non-paying jobs.
The course paid for itself on the 28th day. Every day that I pitch, I try my best to meet my pitching goal and diversify my pitches. Remember, pitching is a numbers game. The wider the net, the bigger the catch.
Like Gina says, "Why not you, why not now?" If you're waiting for a good time to start this journey, there'll never be a better one than now. If anything, I wish I'd taken it sooner! Take the leap. If you have questions or want to get more info about my journey through the course, email me at cru3.santana.writes@gmail.com.
To learn more about Gina's courses, visit her site, The Horkey Handbook, today! 
This blog post and website may contain links to products I may represent as an affiliate. This means I may benefit financially in some way. I hope this is okay. Either way, this is my disclosure notice.
Photo Credit: The Buoy Shack via photopin (license)