I cannot say enough about these resources! Each of these has changed my life and the way I run my business for the better. I personally stand by each of these and would advise anyone to take advantage of them.
1. The Yahoo! Style Guide

I've learned more from this book than I have any other source! I bought my copy on Amazon for $5.08 with shipping, so shop through their inventory. It will deliver ROI in spades!
The Yahoo! Style Guide covers everything you need to know (and has plenty of examples) to properly write for the Web and format your posts. It's the standard and the final word on proper Web etiquette.
2. Gina Horkey's Courses
Signing up and taking Gina's first course, 30 Days or Less to Freelance Writing Success is by far the most impactful thing I've done to help build my career and improve my income potential!
I was like Alice, lost in Wonderland. Gina's course was my proverbial White Rabbit. I explored lesson by lesson (and even blogged my way through!) moved me from a difficult financial place to where I am now. And it all started for me on November 1st, 2015! Everything you've read in the
Everything you've read in the My Sweet November series is 100% true! Go through it and follow my journey as you take her course. I offer insight into what I was thinking and going through as a student.
I bagged my first paying client on Day 11. And I turned a profit my first month in business. Today, I run a diversified online business, and I can't believe where I am in such a short time.
Then on December 11, 2015, the course paid off in a HUGE way! The Write Life published my review of the course. Check it out here!
---
Now this one, I didn't blog my way through. Honestly, I was so fed up with blogging by the time December 1st came along that there is no way I could've done it. I got in on the Growth Package and zipped through the material in a day or two!
Now, I'm a Virtual Assistant, specializing in traffic optimization for other online businesses. In fact, I'm proud to call Gina not only my friend and mentor but also my client.
If you're serious about a career change and just need a little direction or are waiting for a sign, this is it!
Gina offers three tiers to cater to everyone's learning needs.
But if you're game to give the course all you have and want the biggest bang for your buck, get The Rockstar Package!
It contains exclusive content not available anywhere else and premium access to her brand spankin' new VA Matchmaking Service to help you book your first client upon completing the course!
I love the work! There's nothing else I'd rather be doing! Get started today!
Like Gina always says:
---
Exclusively for students of these courses:
Bonus Action Step 1: Leave me a comment on any of the My Sweet November posts and let me know what your favorite lesson is in the course. I'll reply to you in a jiff! 
Bonus Action Step 2: Follow me on social media on Facebook, Twitter, Google+, Pinterest & LinkedIn. I'll follow you right back! I'd love to support you on your journey (the same journey I was on) as you make your own way to success. So please connect with me and let me know how you're doing. 
3. Grammarly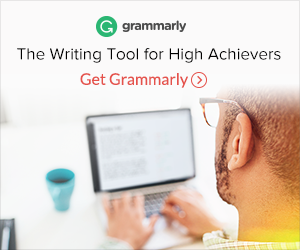 Grammarly is a super helpful resource for those who are just starting out and want instant access to accurate grammar rules. It's also perfect for folks who've spent some time away from English class and are now getting back into the swing of things.
It provides an on-the-job training and teaches as you go.
As time goes on,  you'll master all those pesky rules that make up the English language and need less and less help. Think of this as more like training wheels to get you going on the path toward success.
4. Sidekick by HubSpot
Sidekick lets you peek into the Cyberspace world of email! And best of all? It's free! Seriously, it won't cost you a cent. What is it? And why do you want it?
Haven't you ever wondered who opens your emails on the other end? Does anyone bother with links you embed or documents you attach? Are you being ignored, or is it a case of the lights are on but no one's home?
Get the answers with Sidekick! It's a simple (and did I mention FREE) app designed to give you access to important info. The app integrates nicely with Gmail and Microsoft Outlook.
It turns average writers into stealthy entrepreneurs!
5. NameCheap
NameCheap is changing things!
I was recently turned on to NameCheap by my newest VA client when I was processing his year-end accounting docs. I've since tried them out and can't believe I didn't know about them before!
For around $20 I bought a domain and one year's worth of hosting (including WordPress)! They're a money saver and make building a site super easy!
Check these guys out, now!
This page contains affiliate links. This means that I could benefit financially from your clicks. Don't be mad at me. Instead, smile because you've just read my due diligence disclosure statement.